Wayland Gilley (MBACP), Person-Centred Counsellor
What is counselling and is it for me?
Counselling is a confidential talking therapy which can help alleviate a broad range of emotional and psychological issues. These include depression, anxiety, bereavement, addiction, abuse, relationship concerns, identity and many more.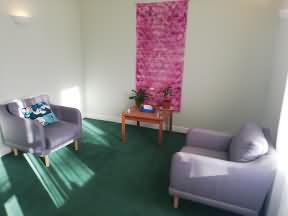 Crucially, as a Person-Centred Counsellor, I work with clients as whole people.
Whether your concern is something which has only recently arisen, or if you have suffered for many years, whether it feels too small to bother about or too overwhelming to tackle, counselling may be of use to you.
Whilst many people are sure they need counselling, many others are not at all sure. It can be a daunting prospect to come forward for counselling.
Most Counsellors believe the best way to find out if counselling is right for you is to book an initial session. This will help you explore your needs and expectations, what I can (and can't) offer as a Counsellor, and what the counselling work might be like.
How I work as a Counsellor
I aim to build respectful and supportive therapeutic relationships with all clients.
I strive to foster a deep sense of safety and trust, enabling clients to explore even the most painful parts of themselves and their lives.
In my view all people have a strong potential for change and personal growth.
In the Person-Centred approach to counselling, it is the development of an empathic, non-judgmental yet genuine therapeutic relationship which enables clients to utilise their own potential for change and growth.
Like other Person-Centred Counsellors, I do not offer analysis, strategies or solutions. Rather, my attempt is to empower clients to develop and change in ways which suit them.
Academic research has consistently demonstrated this approach to be effective (it matches other therapeutic approaches in terms of positive outcomes for clients).
My experience and background in counselling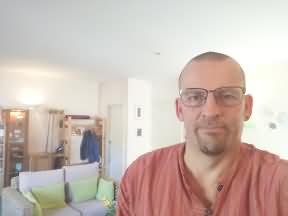 I have a breadth of experience as a qualified Counsellor with a diverse range of clients. During the years since qualification I have successfully supported numerous clients to make real, long-lasting changes in their lives, to reach more useful understandings of themselves and their relationships.
My work has included co-ordinating a counselling service, and for several years now I have worked as a college tutor running counselling courses. These include an Advanced Diploma in Person-Centred Therapeutic Counselling which enables trainees to qualify as Counsellors.
I am a member of the British Association for Counselling and Psychotherapy, which as well as providing a framework for good practice, also provides clients with a complaints procedure should they need this.
Like all Counsellors I undertake regular professional supervision. I believe that my counselling practice has also built on a foundation of skills and qualities developed in many years of work within the education and care sectors.
Qualifications:
Advanced Diploma in Therapeutic counselling
PGCE (Post Graduate Certificate in Education)
BSc (Hons) Psychology
Appointment times
I have daytime and evening appointments available at The Hebden Therapy Centre.
Counselling sessions are usually booked for an hour on a weekly basis, and I have sufficient flexibility to offer a range of weekly slots to meet the needs of clients.
Cost of counselling sessions
An hourly session of counselling is £35.
Your first session of counselling is £20.
I can offer reduced rates to those on a low income.
If you are interested in counselling with me, please get in touch so we can talk about this.